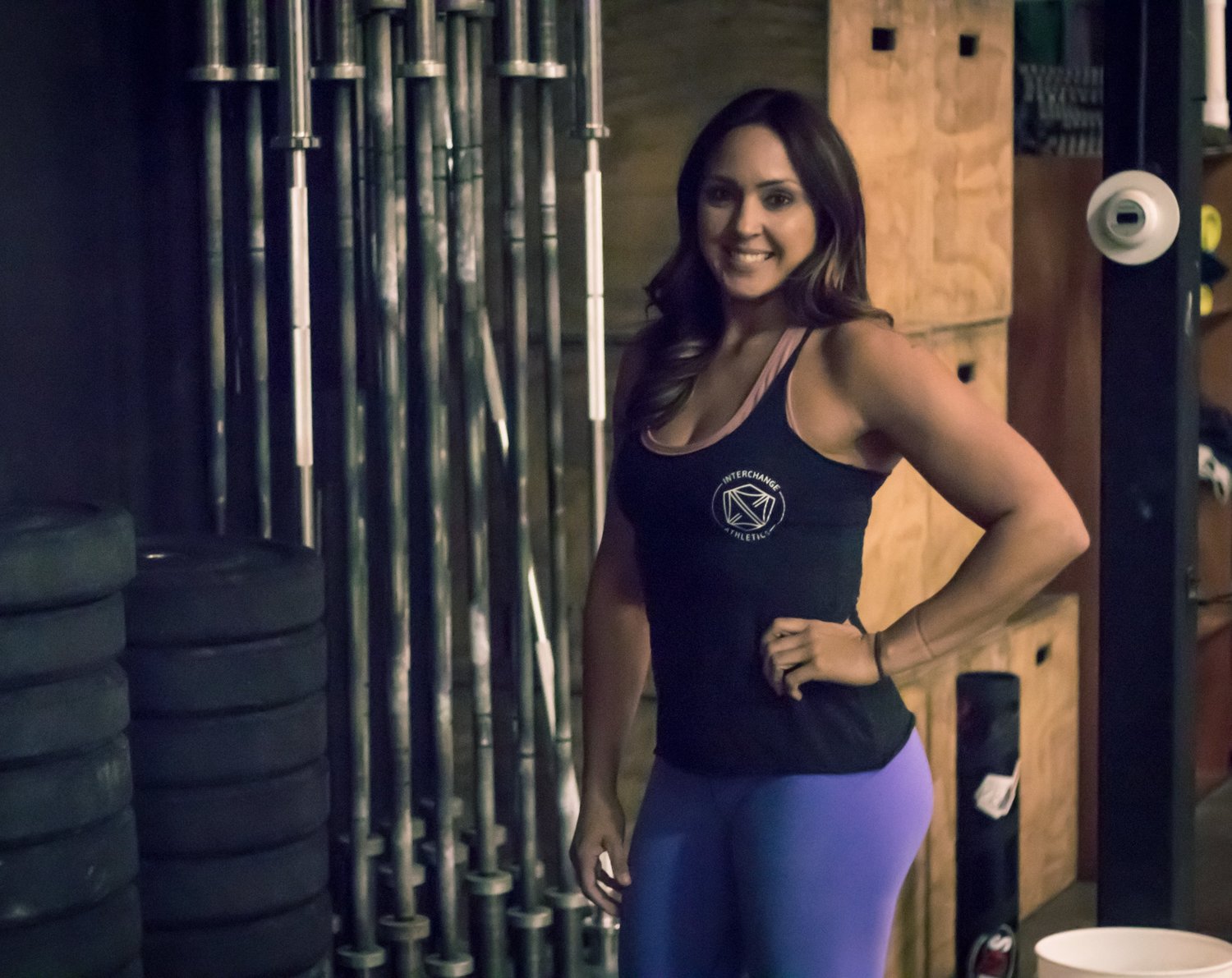 I started CrossFit when I was 32 years old and just had my 3rd son. I didn't come from an athletic background or play sports in school. I didn't even know much about CrossFit and I'm sure if I did I would have just stayed home. Everything was hard and everyone was better. My first WOD was Hellen. I remember dying on the run. Struggling on the band for pull ups and the 10# plate for the KB swings. I couldn't understand why people kept showing up. How could this be fun?! Definitely didn't love CrossFit at first. Before I knew it one day turned into weeks and weeks into months and I started to see progress. My clothes started to fit better. More than the way it made me look, I loved the way it made me feel. I felt strong for the first time and it was empowering. I was a better mom because of it. A few months later I got my level 1 and started an internship at CF Solano. I've been a full-time coach since.
Crossfit Level 1 certification
K-Star Mobility Certification
Gymnastics Certification
5 x Regional CrossFit competitor (team)
Full time CrossFit coach since 2012
I started Crossfit in October of 2016 at Interchange Athletics because I needed something to fuel my competitive nature after training and competing in Muay Thai for over 6 years. I was very cautious about starting Crossfit because of all the negative things I'd heard about the sport, but after trying it and understanding the scaling options and how much the coaching staff put emphasis on technique, I knew that I had found my new addiction.
I love learning from the coaches and the athletes here at Interchange because everyone has their own style. I love the environment and the energy all the coaches and athletes bring to this gym. Being part of the Coaching staff will not only let me help athletes but it will also help me become a better athlete myself.
Certifications: CFL1
Exercise has always been a part of my life and I enjoy the therapeutic benefits and the opportunity to share that with others. I pride myself on bringing a little sass to my class, so be prepared for fun!

I use my passion for music, my love of outdoors and cycling to guide my classes on an energetic journey! My classes are constantly changing in order to motivate, challenge and create an environment where anything goes.

I am a certified Spin instructor since 2015 and have multiple TRX certifications, so I enjoy bringing the same type of enthusiasm to those sessions as well. Whether it be group classes or one on one sessions, our focus will include strength, conditioning and ultimately improving your health!
I fell in love with the sport and community of Crossfit from the first day I tried it! I've now been doing Crossfit for about 8 years. I also enjoy kayaking, rock climbing, backpacking and cooking! I got my NASM certifications I 2016 and became a Crossfit L1 coach shortly after. I grew up in Castro Valley, CA and moved to Louisiana in 2017 where I coached full time and obtained my L2 certifications. I since have spent over 1,500 hours coaching and helping others to live healthy and fit lifestyles!
Certifications: CFL1, CFL2
I first started Crossfit when I joined the gym in 2017. Before that I had dabbled in a few home fitness programs but still felt the need for something more. I enjoyed bootcamp workouts and Amber encouraged me to try Crossfit. I am thankful she did. Crossfit has done more than just improved my fitness. It has pushed me past limits I didn't think were possible. I was always the kid in school that hated PE. Run the mile...um no thanks. I actually never ran a whole mile in my entire life until Murph. The great thing about Crossfit is that there is always more you can improve on. It is ever changing and constantly requires you to push past your limitations. I also enjoy the community aspect of Crossfit. It is the community that makes it something special and the same can be said for Bootcamp, TRX and Spin as well. We all come together to achieve a common goal of improving our lives and bettering ourselves from the inside out and to me that is something that is really special.
Certifications: CFL1 2019
I started CrossFit in 2016 at Interchange. I had zero experience with lifting or any of the movements. The first day nearly killed me; but I came back. I kept coming back and quickly became addicted.

I was a competitive athlete all the way through college, but once life happened and "adulting" began, fitness was not a priority for me. Crossfit gave me that competitive spark again, but the coaches and the community at Interchange gave me that "team feeling" again that I didn't realize I missed.

I coach our amazing TRX class. My philosophy is "Just show up!" That's half the battle. Come in, work hard, and be a part of the team!
TRX Certification: May 2019
Coach MJ is no newbie when it comes to fitness. He started CrossFit in 2010. A few years later MJ moved back to The Philippines. In 2014 MJ and some friends opened up Stayfit Cebu. Coach MJ comes to us with a wealth of knowledge.
TRX certification 2019
Michael was born in Dayton Ohio and has lived in various places all over the United States and Europe. He is a US Army Veteran with the 82nd Airborne Division at Fort Bragg NC, and with the help of the Army he was able to obtain his Bachelors in Psychology.
Michael began his Crossfit career over two years ago when he walked into his first Crossfit Box, here in Northern California and He never looked back. His first workout was "Nancy" and at the point He knew Crossfit was going to become a huge part of his life. Because of His newfound passion for Crossfit, He decided to obtain his Level 1 Crossfit Trainer Certificate and also his Kids Crossfit Trainer Certificate. Michael's coaching experience includes Crossfit, Kids Crossfit, and Bootcamp. Michael is also currently working on obtaining His Precision Nutrition Level 1 Certificate.
CrossFit Level 1 Trainer (CF-L1)-2017
Kids CrossFit Trainer-2017
Crossfit Scaling Course-2017
Crossfit Judges Course-2017, 18, 19
Crossfit Regional Judge-2018
Mobility WOD Certified - 2018
CPR/FirstAid/AED Certified - 2018
Precision Level 1 Nutrition (In Progress)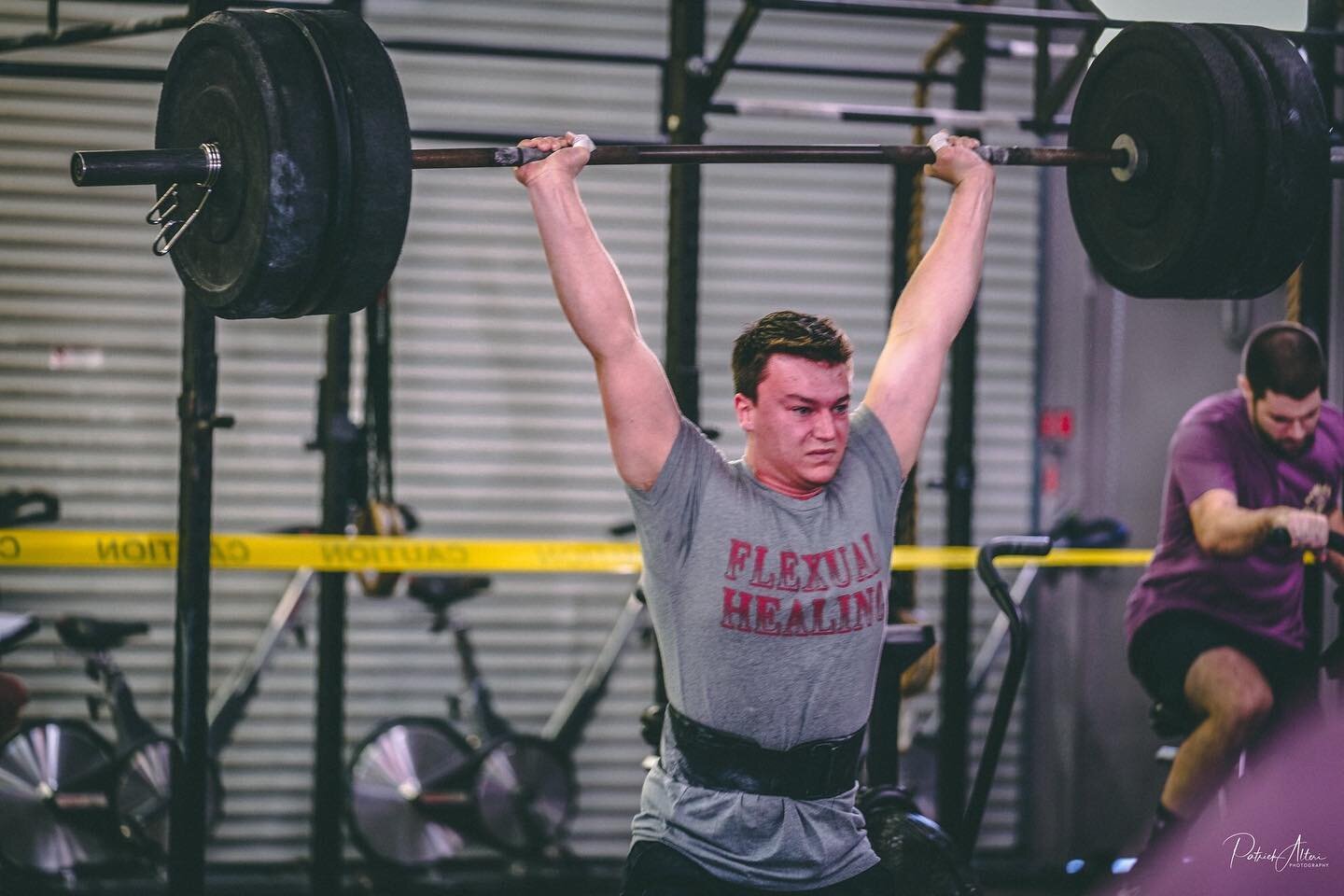 I started Crossfit when I was 16. Back then, it was how I trained for the upcoming baseball season. Now, it translates to every aspect of my life. Not only has it taught me discipline and self-control, but has led to many great friendships. I look forward to giving the gift of knowledge and helping you achieve your goals, while also having one hell of a time. Now lets get to work." ~Coach Cole
CFL1 2018